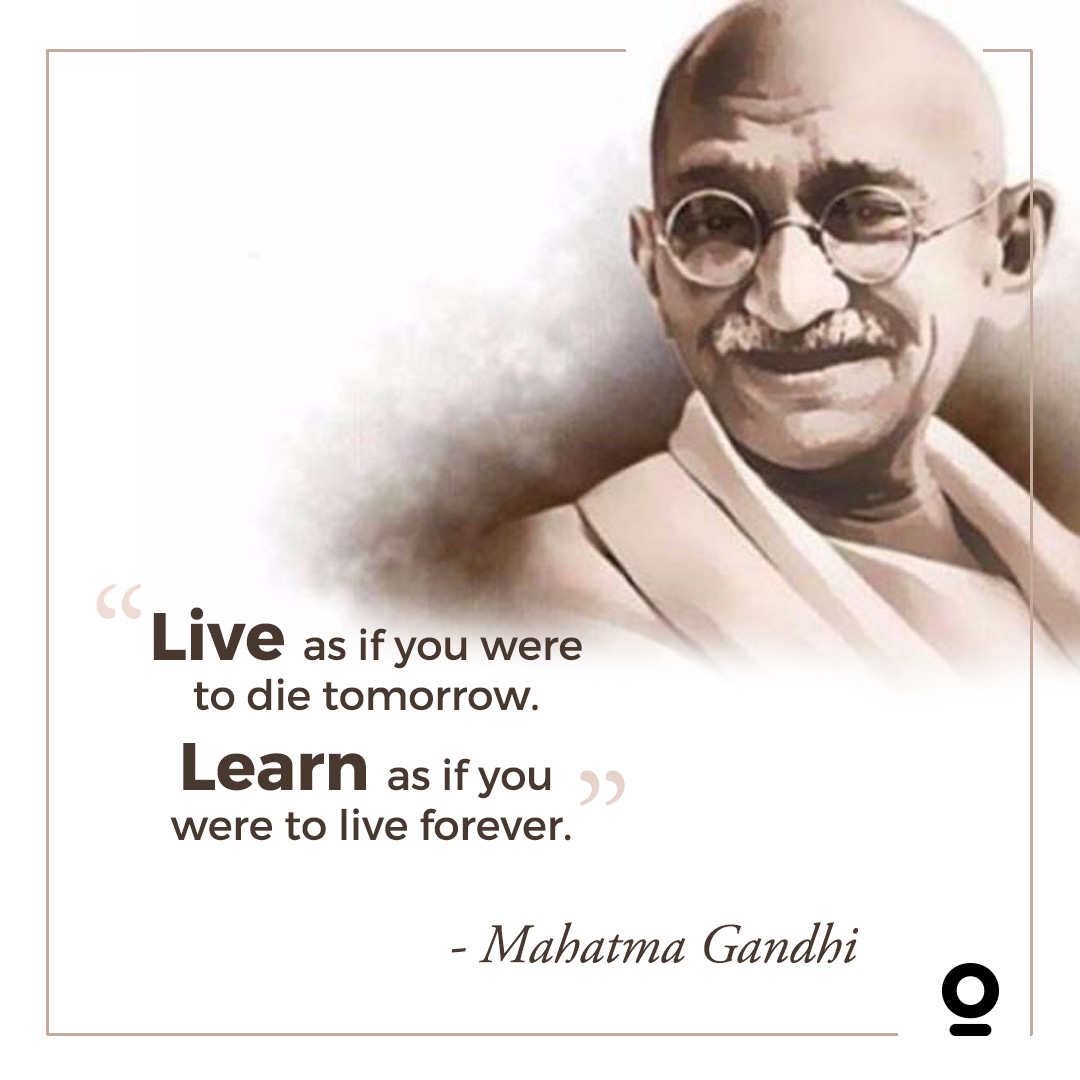 Gandhi: The quintessential social entrepreneur
Commemorating the Gandhian philosophy of impact
The world has enough for every man's need, but not enough for every man's greed.
― Mahatma Gandhi
Perhaps not many would know this: Mahatma Gandhi is considered to be one of the pioneering leaders in social entrepreneurship. He propagated the values of universal upliftment and producing more for more from less.
These ideas of sustainable production practices and impact find a prominent spot in social entrepreneurship theory. There are several models of defining social enterprises. The earned-income school defines it as an earned-income business or strategy used by a nonprofit to generate revenue for its charitable mission. The social innovation school analyzes entrepreneurship in terms of innovation, usually novel to a place and time, (an approach that has its roots in Schumpeter's theory of development).
Social impact and innovation are amply demonstrated in the Gandhian approach through his several initiatives and programs.
We spotlight three landmark programs that created revolutionary changes.
The charkha
In the late 1800s and first part of the 1900s, the British controlled the trade (from crop/production to sales) of cloth in India. Mahatma Gandhi's call for self-sufficiency moved the masses to spin and weave cloth for themselves at various scales from one-wheeled spinning spindles (charkha) to small-scale weaving setups on looms. This spinning wheel was not only an important symbol in the struggle for independence but was the symbolism of India's capability of sustaining home-grown productions.
The salt
The Salt Satyagraha of 1930, was not only a statement in the larger non-cooperation movement but was also a statement in India's sustainability journey. The high taxes and production costs of something so essential in the daily lives of humans such as salt were answered with self-procurement of salt from the coasts of Gujarat at meager to nil costs.
The Gram Swaraj
For Mahatma Gandhi, political as well as industrial life must focus on villages in a bottom-up approach. The fundamental concept of gram swaraj is that every village should be its republic, "independent of its neighbors for its own vital wants and yet interdependent for many others in which dependence is necessary," as he wrote in 1942. Each village must be self-reliant, making provision for all necessities of life - food, clothing, clean water, sanitation, housing, education, including government and self-defense, and all socially useful amenities required by a community. That latter might include a theatre and public hall, for example. The scope for ideation and innovation in such setups would not only increase but will also be more inclusive.
His birth anniversary, October 2, serves as a poignant reminder to us all. The Gandhian ideas of sustainable impact through the promotion of social entrepreneurship and the development of social capital remains as relevant as ever.
Let's create the right impact together. Join the movement